Video
Happening here
12 Aug 2016 - 14 Aug 2016
About Jackalope
AUGUST, 12 - 14, SYDNEY, AUSTRALIA
Be part of one of the greatest skateboarding weekends in Australia. Feel free to contact us if you wish to sponsor us!
Contacts & Organizers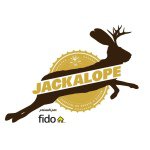 Jackalope
Sydney Olympic Park, New South Wales, Australia
Tags
skateboarding
event
pro
bmx
motocross
slackline
Sponsor details
Please complete the form bellow and we'll contact you with further details about how to become a sponsor. Thank you.