Video
Happening here
25 Nov 2016 - 25 Nov 2016
About Free Breakthrough Consult To Actually Make You Money Doing What you LOVE
Broke down need a break through? Struggling need a strategy? Full yet unfulfilled? Stuck need a positive push? Overburdened want emotional freedom? MLM but need multimedia marketing to make money? Nonprofit no funds? Great idea but you have no idea? An Author with no book? Need clients? Need public speaking gigs? Transitioning but don't know your position?

>>>>>ONLINE EVENT<<<<<<<<< https://www.facebook.com/events/220889798345679/
This is Your ANSWER! Here is your chance to a FREE CONSULTATION to move to YOUR next LEVEL. In this event you will be able to:

1. Schedule time
2. Ask Questions
3. Be Accountable and READY for 2017

Yes!!! You need a Mindset expert who can move you forward with a plan, steps, ideas and the tools to love, life and business.

Grant writing, fundraising, goal setting, MLM, Real Estate Investing, Non-profit, Guerilla Marketing, Entrepreneurship, Client Attraction, Donor Seeking, Crowdfunding, Write a Book in 30 Days, Next Level thinking, Public Speaking & Expand your English Skills

www.facebook.com/livingfromtheinsideout
www.facebook.com/groups/MBSinBusiness
www.facebook.com/nicolej.christian
I want to show you why it's important to study other industries – even unconventional ones.
Nike shoes sometimes sell for 2-3X their retail price on sites like eBay. It's because Nike has an ingenious strategy to control this market and boost demand for their shoes. It's how they've built a cult of raving fans. This is a classic example of how being the best is never an accident.
We will be able to consult you on #grantwriting #fundraising #gettingclients#MLMbusinesspartners #creating #outofthebox #media for Facebook, LinkedIn, IG and Twitter, to assist you in making $$$$$.
All doing the business YOU LOVE! Yet making $$$ doing it.
We will give you:
1. The one question to get customers for life
2. Branding tips for marketing the online entrepreneur
3. Negotiation secrets of with major players in your industry
4. Fundraising tips for #STARTUP
5. Authors to public speaking
6. Writers to become Authors- from idea to publication
7. Creative and actionable tools for your business or idea
8. Set goals and achieve them
Contacts & Organizers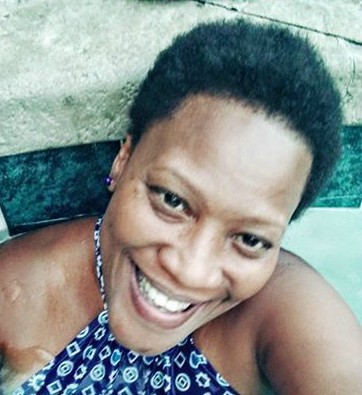 Edna J. White
Medford, NY, United States
Tags
fundraising
non-profit
marketing
author
writing
grant writing
Sponsor details
Please complete the form bellow and we'll contact you with further details about how to become a sponsor. Thank you.