Video
Happening here
25 May 2016 - 28 May 2016
About FMF Glen Helen National
MAY, 25 – 28, SAN BERNARDINO, CALIFORNIA
Welcome to the Lucas Oil Pro Motocross FMF Glen Helen National in San Bernardino, CA. This historic race track made its return in 2014 to the circuit and will serve as the second round of the 2016 Lucas Oil Pro Motocross National.
This coming year we promise to keep striving for the world class facilities, top notch racing and friendly atmosphere our fans and riders have to except. For those new visitors here at Glen Helen, we hope your experience is one of your best. For you returning dieharders-you know what to…Feel the Speed!
Track Information
Glen Helen raceway is located north of San Bernardino in the area of Devore. This area is against a great mountain side in which Glen Helen Raceway has created it raceway facility of 256 acres. Glen Helen is on county property and shares its large area with other county facilities.
Glen Helen Raceway started its fame back in 1985, is had several Sand Drag events, Off Road events and Motocross events. In 1991 Glen Helen raceway hosted its first major event, The United States World championship Motocross and again in 1992. With these two events added to the Glen Helen Raceway venue it was the beginning of a growing and nationally know track. In 1995 and 1996 two more major events came to Glen Helen Raceway, the Off Road Winter Series and the AMA 125/250 MC nationals. With these events added to Glen Helen Raceway it had made a climb to that of one of the most seen and raced on tracks in the world.
Contacts & Organizers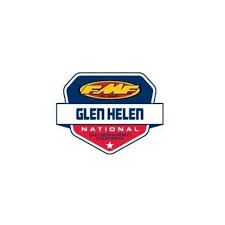 Glen Helen Raceway Inc
Glen Helen Raceway, 18585 Verdemont Ranch Road, San Bernardino, CA 92407, United States
Tags
Sponsor details
Please complete the form bellow and we'll contact you with further details about how to become a sponsor. Thank you.