Video
Happening here
28 May 2016 - 28 May 2016
About Hummel Havoc 2016
MAY, 28, OMAHA, NEBRASKA
The Midwest Longboard Association and Zonkey Skateboards are proud to present the fourth annual #HummelHavoc downhill longboarding event! This two day event will be taking place at Hummel Park just northeast of downtown #Omaha, Nebraska and will consist of a two days of downhill skateboarding and a slide jam.
Midwest Longboard Association
We are the Midwest Longboard Association. Over the last five years, we have watched organized competitive longboarding events gain momentum and popularity throughout the Midwest. Each scene and community has their story – local shops, local board builders, and regular people that live for skating, friendly competition, and progression. We want to give these scene contributors the recognition and voice that they deserve. If you have an upcoming event or have covered an event for your shop/sponsor or just for fun, we want to publish your content on our site. It is time to give the Midwest Longboarding scene the recognition it deserves! If you are considering sending us information pertaining to an upcoming event, or if you have media coverage of a past event, visit our contact page to learn how to get in touch with our site administrators.
Contacts & Organizers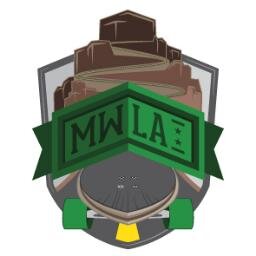 Midwest Longboard Association
3033 Hummel Road, Omaha, NE 68112, United States
Tags
Sponsor details
Please complete the form bellow and we'll contact you with further details about how to become a sponsor. Thank you.