Video
Happening here
13 May 2016 - 15 May 2016
About Motor City Comic Con
MAY, 13 - 15, MICHIGAN
2016 marks the 27th year anniversary!
Motor City Comic Con gathers over 250 comic book creators, writers and artists, and more than fifty actors from the television and movie industry. Over a million comics for sale, plus collectible toys, anime, movies, pop culture crafts and gaming merchandise! Truly something for all fans of comics and pop culture!
Contacts & Organizers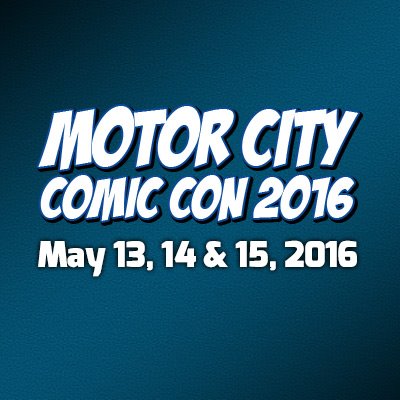 Motor City
46100 Grand River Ave, Novi, MI, United States
Tags
Sponsor details
Please complete the form bellow and we'll contact you with further details about how to become a sponsor. Thank you.