Video
Happening here
About Volcom Pipe Pro
JANUARY 28 – FEBRUARY 7, OAHU, HAWAII
Banzai Pipeline, North Shore, Oahu, HAWAII - A monster swell with wave face heights of up to 20-30 feet could coincide with the start of this Thursday's Volcom Pipe Pro – a World Surf League (WSL) QS 3,000 rated event – at the Banzai Pipeline. The Volcom Pipe Pro is a prestigious event that draws an array of talent each year – ranging from top juniors like Griffin Colapinto (USA), 17, and Noa Mizuno (HAW) 17; to Pipeline specialists like Jamie O'Brien (HAW) and Bruce Irons (HAW); and star WSL Championship Tour (CT) surfers like Kelly Slater (USA) and John John Florence (HAW).
Known to provide peak winter swells for exceptional barrel riding, all the drama of the Volcom Pipe Pro will be delivered via Live webcast at volcompipepro.com, as well as Live local television on Hawaii's Oceanic Time Warner Cable's channel 250 and digital 1250. In addition to the event's own awards, top performers here will earn a berth in the Pipe Invitational in December that will determine two wildcard spots into the year-end Pipe Masters. Additionally, the inaugural Todd Chesser Hard Charger Sportsmanship Award will be offered to the standout charger of the event, that commemorates North Shore big wave surfer Todd Chesser.
Follow Us:
Contacts & Organizers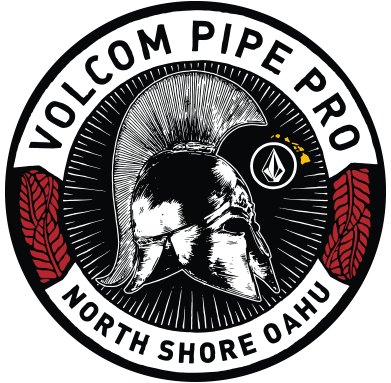 Volcom
Haleiwa, HI, United States
Tags
Sponsor details
Please complete the form bellow and we'll contact you with further details about how to become a sponsor. Thank you.