Video
Happening here
18 Sep 2016 - 18 Sep 2016
About Tour de Mississauga - 2016
Each year, thousands of residents, families, and avid cyclists come together to participate in the annual Tour de Mississauga community cycling event to celebrate cycling in the City of Mississauga.
This year, the 9th annual Tour de Mississauga event is set to take place on Sunday, September 18th, 2016 at the heart of our city, the Mississauga Celebration Square, and we expect over 4,000 cyclists to join the fun!
Tour de Mississauga is open to cyclists of all ages and skill levels and features a choice of six routes, ranging from the 15 km Family Ride to the 120 km Endurance Ride, along with a BBQ lunch and entertainment at the finish line.
Our goal is to promote healthy, active living in our surrounding communities and to encourage cycling as a form of active transportation. We rely on the generous support of sponsors like you to help us continue to offer this amazing event to our community and support and promote healthy, active living.
Contacts & Organizers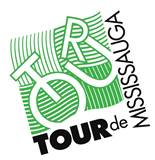 SustainMobility
Mississauga Celebration Square, City Centre Drive, Mississauga, ON, Canada
Tags
Cycling
Bike
Sports
Community
Events
Sponsor details
Please complete the form bellow and we'll contact you with further details about how to become a sponsor. Thank you.