Video
Happening here
About Open International Karate Championship, Panajim, GOA INDIA
Our Federation is going to organize Open International Karate Championship at SAG Indoor Stadium Goa from 9th to 11th of December 2016 in which more than 1000 players from more then 10 counties will participate.
Every year our federation's National and International championship attract hundreds of competitors. Shotokan Chidokan Karate do Association is a Non Profit Organization registerd under Society Act. Our National and International championship provide an opportunity to all Karate-kas to show their skills. This is the 7th Year of our nationally and internationally recognized championship.
We welcome the participation and engagement of corporate sponsers in oder to support the growth and development of martial arts. In return of their contribution, we would like to offer different level of sponseship from large banners, backdrops, table booths, podium, championship title, cash prionizes, website banner, social media promotion etc.
For sponsership kindly contact to- kushwah.m7@gmail.com or call to Mr Mahesh Kushwah on 09981121017
Contacts & Organizers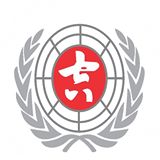 Shotokan Chidokan Karate-Do Federation India
Panaji, Goa, India
Tags
Sponsor details
Please complete the form bellow and we'll contact you with further details about how to become a sponsor. Thank you.